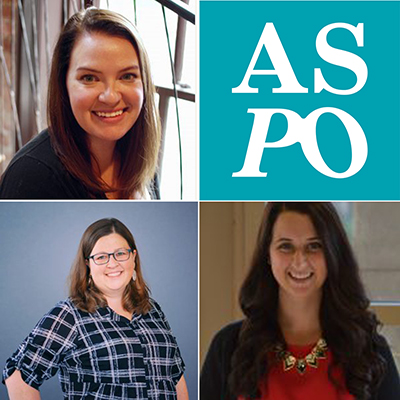 In all the craziness of the COVID pandemic, ASPO Week, and adjusting to working from home, you may have missed President Karen Basen-Engquist's announcement about the change in leadership at ASPO.
HollandParlette was selected as the new management company for ASPO at the beginning of 2020 and came on board just before the Annual Conference in March. Our whole team is so excited to be a part of ASPO and to support all of your important work!
You may have already noticed that all ASPO communications are now coming from [email protected]. If you could, please take a moment to do a few things to help ensure you are receiving ASPO emails:
Add 

[email protected]

to your email contact list
If you are using a .org, .edu, or .gov email address, email your IT department and ask them to add [email protected] to the safe sender list
Check your spam folder periodically to be sure you haven't missed anything
Consider updating your email address to a personal account
If you don't think you're on the list, or getting the emails, send us message at [email protected] or give us a call at 317-268-2552 and we'll help troubleshoot.
Meet Your ASPO Team: