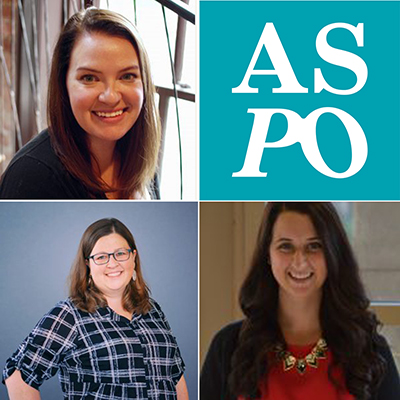 In all the craziness of the COVID pandemic, ASPO Week, and adjusting to working from home, you may have missed President Karen Basen-Engquist's announcement about the change in leadership at ASPO.
HollandParlette was selected as the new management company for ASPO at the beginning of 2020 and came on board just before the Annual Conference in March. Our whole team is so excited to be a part of ASPO and to support all of your important work!
You may have already noticed that all ASPO communications are now coming from [email protected]. If you could, please take a moment to do a few things to help ensure you are receiving ASPO emails:
Add 

[email protected]

to your email contact list
If you are using a .org, .edu, or .gov email address, email your IT department and ask them to add [email protected] to the safe sender list
Check your spam folder periodically to be sure you haven't missed anything
Consider updating your email address to a personal account
If you don't think you're on the list, or getting the emails, send us message at [email protected] or give us a call at 317-268-2552 and we'll help troubleshoot.
Meet Your ASPO Team: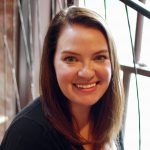 Nicole Brandt, Executive Director
Nicole brings ten years of non-profit leadership and event planning experience and is especially passionate about strategic planning and change management. Prior to working in the non-profit sector, Nicole worked in marketing with a focus on customer retention and growth. She holds a Bachelor of Arts from Columbia College and a Certificate in Nonprofit Executive Leadership from the IU Lilly School of Philanthropy.
[email protected]
Contact Nicole for:
Board Governance
Strategic Planning and Initiatives
Meeting Sponsorship and Ad Sales
Nominations/Elections
Policies & Procedures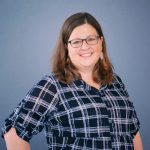 Stephanie Garwood, Meeting Manager
Stephanie has over 12 years of experience managing meetings for non-profit associations. Stephanie earned a degree from Butler University in Journalism and a Masters in Tourism Administration, Meetings and Events from George Washington University.
[email protected]
Contact Stephanie for:
Abstracts
Conference Programming
Hotel reservations and travel for meetings
Meeting Exhibits
Awards & grants
Kortney Incorvaia, Membership and Communications Manager
Kortney has four years of experience in non-profit management and meeting planning and was previously the Society Educational Resource Coordinator for Alpha Kappa Psi Professional Business Fraternity. Kortney earned a degree in Marketing from Ball State University.
Contact Kortney for:
Membership questions
Webinar & virtual conference
Job postings
Broadcast emails / Listserv announcements
Committee / SIG support
Website & social media management
Journal fulfillment and article submission
Registration – annual conference, webinars, virtual conference