Strange Days Indeed: a note from ASPO President Karen Basen-Engquist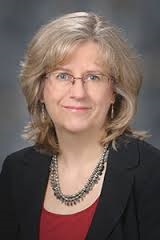 Nobody told me there'd be days like these
Strange days indeed…
–John Lennon
Most of us are now living and working in ways that we could not have imagined a few weeks ago. As I write this my wish for you is that you and your family stay healthy, both physically and mentally. These are stressful times, and we all need to take care of ourselves and each other.
As you know by now, we have cancelled the in-person 2020 ASPO annual meeting and have converted it to a virtual meeting. We feel it is important to keep our science moving forward, and we wanted to provide meeting attendees with the opportunity to present and discuss their work. Rather than try to cover all the annual meeting content in just a few days, we are extending the conference into #ASPOweek, with content presented throughout the week. During #ASPOweek we will hold webinars of the four symposia and selections from the AD/PL meeting, and will host a virtual poster session, with posters available online and presented during ASPO's very first Twitter conference to be held Wednesday to Friday. We also are planning "Meet the Professor Zoom calls" for students, trainees, and junior faculty to meet with senior investigators. During the following weeks we will host webinars of the SIG breakfast sessions, the junior members' SIG sessions, and the paper sessions. All of this content, with the exception of the Twitter conference, will be available only to those who have registered for the meeting. Furthermore, since we know that many of you are extremely busy right now helping your institutions, communities, and families deal with COVID-19, the webinars will be recorded and made available on YouTube via a login that will be provided to those who have registered for the meeting.
Interaction among meeting attendees is one of the most valuable parts of the meeting so I hope you will take the opportunity to comment and ask questions even when the presentations are virtual. In addition, we have set up a Slack workspace for ASPO. Slack is a communications and collaboration platform that allows for online conversations and discussions among members. Our presenters can use Slack to post or link to articles or other resources related to their presentation, and meeting attendees can use Slack to pose questions to presenters or communicate with other meeting attendees. Channels are being set up in the ASPO workspace for the SIGs, the Community and Science program, the AD/PL meeting, and each of the symposia. You will receive an invitation to join soon.
Finally, and this announcement is rather overdue, but the response to COVID-19 overtook everything else… We have a new management company! The selection committee chose HollandParlette, a small award winning firm that has experience with managing other small scientific organizations. The committee was impressed with their experience and their well-organized proposal and presentation. They were extremely responsive to requests for information during the interview process and have remained so over the past month. In fact, ASPO's new management team has stepped in and has been instrumental in helping us deal with the cancellation of the in-person meeting and the conversion to a virtual meeting. ASPO's new Executive Director,Nicole Brandt , and Kortney Incorvaia, the Membership and Communications Manager, have been working extremely hard organizing the virtual meeting and have brought terrific expertise and innovative ideas to the table. Our Meeting Manager, Stephanie Garwood, was instrumental in negotiating with the hotel in Tucson to help minimize the cancellation fees we were required to pay and has also worked hard on the virtual meeting. I am extremely grateful to them for their efforts. I also want to thank Julie McGregor at the University of Wisconsin, who was managing the meeting as we transitioned from Heidi Sahel's management to HollandParlette. She did a great job preparing us for what was about to be one of our largest meetings ever!
A virtual meeting wasn't what we originally envisioned for our 2020 meeting, but I'm hopeful that it will still provide us with an opportunity to share our science and interact to move the field of cancer prevention forward. As an added benefit, we will learn important lessons about providing virtual content to our members, lessons that we can apply throughout the year.
Stay safe, stay healthy,
Karen