2022 Cullen Award Nominees
Learn more about the 2022 Cullen Award Nominees, then click here to vote. Voting closes Monday, October 4, 2021.
Jonathan Bricker, PhD
Fred Hutchinson Cancer Center
Nominated by Garnet Anderson & Marian Neuhouser
From his nominators:
Dr. Jonathan Bricker, Professor in Public Health Sciences at the Fred Hutchinson Cancer Research Center and Affiliate Professor, Department of Psychology, University of Washington, is a clinical psychologist and scientist who has dedicated his career to developing and testing innovative methods to help people change cancer risk-associated behaviors, particularly smoking. His work has focused on designing and evaluating psychological interventions to improve health-related behaviors using platforms such as the world-wide web, smartphone applications and telephone counseling to improve the accessibility, reach, and cost-effectiveness. His team has conducted a series of randomized clinical trials comparing the effectiveness of acceptance and commitment therapy (ACT), with traditional cognitive behavioral therapy for smoking cessation. He came up with the idea of delivering a smoking cessation intervention through a smartphone app (ICanQuit) and engaged a multidisciplinary team to implement and refine it for user acceptability. In his most recent randomized trial findings, published in 2020 in JAMA Internal Medicine, he reported that smokers randomized to use the ICanQuit app were nearly 50% more likely to have quit for at least 30 days at the one-year assessment point compared to smokers randomized to use the standard National Cancer Institute smoking cessation app.  Similarly, reports of prolonged abstinence at one year doubled.  Employing sound behavioral tools using the principles of user-centered designs on multiple platforms, Dr. Bricker has made these effective methods for tobacco cessation accessible and affordable to the broader population. He has authored over 100 articles and book chapters. He has also contributed to smoking cessation research by mentoring 10 pre-doctoral students, 2 post-doctoral fellows and 6 junior faculty. All of his trainees have advanced in their careers in academic or technology research institutions.  Dr. Bricker also provides extensive leadership and service to the profession.  He is currently the Senior Editor of Addiction, the highest impact substance abuse journal and has served as the Consulting Editor of Psychology of Addictive Behaviors, President of the Washington State Association for Contextual Behavioral Science, and Chair of two NIH Scientific Review panels related to tobacco regulation and smoking cessation.  He is an exceptional speaker.  He was invited to testify to the Washington State Legislature on smoking and vaping and the pressing issues that need both research and policy advances. His TEDx talk "The Secret to Self-Control" has been viewed more than 6 million times.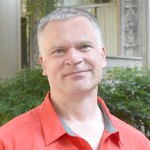 Thomas Eissenberg, PhD
Virginia Commonwealth University
Nominated by Bernard Fuemmeler, Alison Breland, Andrew Barnes, Caroline Oates Cobb, & Eric Sould
From his nominators:
The collective contributions Dr. Thomas Eissenberg has made to advance tobacco prevention and control science and policy reflect the aspirations of the American Society of Preventive Oncology's Joseph W. Cullen Memorial Award. Dr. Eissenberg began exploring methods to assess the effects of novel tobacco products in 1999, was the first to publish a clinical lab study of e-cigarette effects (Eissenberg, 2010), and the Center for the Study of Tobacco Products (CSTP) team at Virginia Commonwealth University, which Dr. Eissenberg co-directs, was the first to characterize the product characteristics, toxicant output, and nicotine delivery of JUUL e-cigarettes.  Dr. Eissenberg's significant achievements in national and international tobacco control are evidenced by 200+ publications in the past 8 years from members of the CSTP scientific team he leads. Over the past two decades, Dr. Eissenberg has been awarded over $50 million dollars in funds as principal investigator from the National Institutes of Health (NIH) to study tobacco products and has been funded continuously by NIH since 1997. He has nearly 300 publications, predominantly in the area of tobacco control, his h-index on Google scholar is 76, and he is recognized by Clarivate as a Highly Cited Researcher due to having multiple highly-cited papers that rank in the top 1% in Web of Science. Dr. Eissenberg is distinguished by his leadership in bringing together national and international scientists from chemistry, economics, engineering, medicine, public policy, public health, and psychology to generate high-impact and transformative transdisciplinary tobacco regulatory science that can impact federal policy on tobacco products. He has dedicated his career to facilitating safe and ethical research aimed at decreasing tobacco-caused death and disease as a past member of the FDA's Tobacco Product Scientific Advisory Committee and of the DHHS Secretary's Advisory Committee on Human Research Protections. Findings from his work are providing the scientific justification for several tobacco control regulatory policies under consideration including efforts to address menthol flavoring in e-liquids and regulating nicotine emissions from e-cigarette devices. In addition, he has been a generous educator who has mentored numerous junior faculty, postdoctoral fellows and graduate students, 9 of whom have competed successfully for NIH F31 funding. In sum, Dr. Eissenberg is an eminent scholar in tobacco control whose work is informing national and international policy especially related to regulation of alternative tobacco products. His passion to apply rigorous scientific methods to inform tobacco control policy, scholarship, mentorship and service to the field of tobacco control exemplifies the spirit of Dr. Cullen.
Cheryl Healton, DrPH
NYU School of Global Public Health
Anonymous Nomination
From her nominator:
It is with great pleasure that I nominate Dr. Cheryl Healton to be considered as the next recipient of the ASPO 2022 Joseph W. Cullen award. I first met Dr. Healton while working as the Director of Research and Evaluation at the American Legacy Foundation (also referred to as Legacy, now named truth initiative). In her role as Legacy's CEO, Dr. Healton was an inspirational, committed, intelligent leader who had a laser focus on the global and local impact of tobacco use.  She took on the challenging work of preventing youth uptake of tobacco through Legacy's marketing of the edgy, youth-focused truth campaign, and she helped launch the adult-focused BecomeAnEx media campaign—a non-judgmental, humorous series of ads aimed at supporting smoking cessation that were shown to be correlated with increased knowledge, awareness and shifts in beliefs around smoking, as well as an increase in short term quit behavior. Her vision led to the increased emphasis on the role of media in influencing smoking behavior nationally, with a keen appreciation for emerging tobacco products and their impact on the most disenfranchised populations. In fact, her efforts to ensure that we spent research time on understanding and assisting the most fragile populations was highly indicative of her compassionate manner.  Before leaving Legacy, Dr. Healton was instrumental in the creation of the Steven A. Schroeder Institute for Tobacco Studies. In my 3 years at Legacy, I saw up close and personal how Dr. Healton's leadership style and tireless dedication to reducing the national and global burden of tobacco use, embodied the truest spirit of Dr. Joe Cullen. In Dr. Healton's current role as Dean of the School of Global Public Health at New York University (NYU), she continues to be a front runner in the effort to fight tobacco use all over the globe. It is a pleasure and honor to recommend Dr. Healton for ASPO's 2022 Joseph W. Cullen award!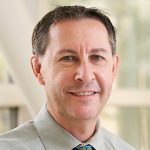 Andrew Hyland, PhD
Roswell Park Comprehensive Cancer Center
Nominated by Jo Freudenheim, Christine Ambrosone, & Gary Giovino
From his nominators:
Dr. Andrew Hyland is an outstanding candidate for ASPO's Joseph W. Cullen Memorial Award. He is a leading figure in national efforts to reduce tobacco usage and the enormous public health toll of smoking. He is a nationally and internationally renowned evaluator of tobacco control policies. He has a unique ability to identify and properly analyze core issues on matters of significant public health importance. For almost three decades he has been instrumental in informing a variety of tobacco prevention and control initiatives at the local, state, national and international levels. He did early research on the economic impact of laws restricting smoking in public places, showing that the predicted adverse economic impact was not, in fact, an issue. Dr. Hyland works with the New York State Department of Health directing the New York State Smokers' Quitline and supports efforts by community leaders and clinicians to prevent tobacco use initiation, promote quitting, and protect nonsmokers. He works with the federal government in his role as Scientific Leader of the Population Assessment of Tobacco and Health (PATH) Study, a cohort of 46,000 US adolescents and adults followed to track changes in their tobacco use behaviors and health, providing vitally important information to the FDA, and to researchers around the world. In addition, Dr. Hyland is a leading scientist on the International Tobacco Control Policy Evaluation Project, the largest cohort study of tobacco control use and factors influencing use in the world. He has served in advisory roles for the National Cancer Institute, Centers for Disease Control and Prevention, and International Agency for Research on Cancer. For 10 years he served as Deputy Editor for Tobacco Control, the leading international journal for tobacco control scientists. His research has been published in high-impact journals, including the New England Journal of Medicine, Journal of the American Medical Association, Addiction, and Cancer Epidemiology, Biomarkers & Prevention. He was recently recognized as a Clarivate Highly Cited Researcher, for his publication of multiple papers that rank in the top 1% of citations for his field during the last 10 years. Dr. Hyland has received numerous other awards, including the 2013 FDA Center for Tobacco Products Leverage Collaboration Award, 2007 Global Smokefree Partnership Award, 2005 SPHHP Academic Service Award, 2003 Erie/Niagara Tobacco-free Coalition Tobacco Policy Award, 2002 Young Scientist Award (SRNT), and 2002 Roswell Park Achiever Award (Science Division). Dr. Hyland is an outstanding mentor, working closely with his students and junior faculty to help them grow and develop, contributing to further to tobacco control efforts now and in the future. His exceptional work makes the world a healthier place. We therefore enthusiastically support him for this award.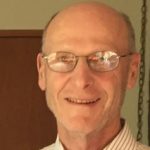 Arnold Levinson, PhD, MJ
Colorado School of Public Health
Nominated by Deborah Glueck
From his nominator:
Dr. Arnold Levinson is a Professor of Community and Behavioral Health at the Colorado School of Public Health and the Director of the Community Epidemiology and Program Evaluation Group at the University of Colorado Cancer Center.  It is particularly apposite to nominate Dr. Levinson for the Joe Cullen award, as Joe Cullen was the inspiration for Dr. Levinson to choose a career in tobacco control.  The two worked together at the AMC Cancer Research Center. Dr. Cullen regaled the young Levinson with stories of his work at NCI persuading the agency to fund, and the American Cancer Society to partner on, a national demonstration project, the American Stop Smoking Intervention Study (ASSIST) for Cancer Prevention. When Dr. Cullen died a year after they started working together, Dr. Levinson wrote his obituary for the New York Times.  Dr. Levinson has spent 29 years working in tobacco control as both a practitioner and an academic researcher. His interests include the epidemiology of tobacco cessation disparities, cessation intervention for low SES populations, and policy enforcement protocols to prevent retail tobacco sales to minors. Dr. Levinson's research in the early 2000s on smoking prevalence and cessation disparities was responsible for the State of Colorado's prioritization of three adult populations – Latinos, people with disabilities, and people with low SES – for tobacco control programming. A tobacco tax campaign he led in 1992-1994 was the state's first in three tries to achieve ballot status, and although the tobacco industry defeated the measure, outspending advocates by 17:1 ($5.1M to $300K), the lessons guided the next Colorado tobacco tax campaign to victory in 2004. Dr. Levinson was the first to report that the lower half of the socioeconomic spectrum (defined by income, education, disability and health insurance) contains three-fourths of the continuing U.S. smokers. He has published a number of studies of flaws in the way federal agencies (FDA, SAMHSA) monitor retail tobacco sales to minors, most recently showing that the federal protocol neither represents the prevalence of stores that sell tobacco to minors, nor does it accurately or reliably represent individual retailer behavior across repeated tobacco purchase attempts. He has produced more than 60 scientific/technical reports for state and federal agencies and more than 40 peer-reviewed publications.  Dr. Levinson is notable for his leadership roles, both as President and member of the Executive Committee for the Coalition for a Tobacco-Free Colorado (the nation's first public tobacco control coalition), as Chair and Vice-Chair for the Colorado Tobacco Grant Program Review Committee and as a member of the Guidelines Panel on Smoking Cessation of the National Comprehensive Cancer Network.