2024 Cullen Award Nominees
Learn more about the 2024 Cullen Award Nominees, then click here to vote. Voting closes Friday, November 17, 2023.
Matthew J. Carpenter, PhD
Medical University of South Carolina
Nominated by K. Michael Cummings, PhD, MPH, Benjamin A. Toll, PhD, and Ashish A. Deshmukh, PhD, MPH
From his nominators:
Dr. Carpenter is a visionary thinker, key opinion leader in the field of nicotine and tobacco research, and outstanding role model for his mentees. Like Dr. Cullen, Dr. Carpenter has dedicated his career to finding ways to reduce the toll of premature diseases resulting from cigarette addiction. Dr. Carpenter's research interests relate to tobacco use across a broad methodological continuum spanning lab‐based studies of craving and nicotine dependence, to small and large scale clinical trials for smoking cessation and cessation induction, to public health policy for effective tobacco control. He has led multiple studies and trials of alternative tobacco products including one of the largest randomized trials on e‐cigarettes. He has published 178 peer reviewed scientific papers and is quickly becoming one of the most widely referenced scientists in the field. Moreover, Dr. Carpenter's mentees have a fantastic track record, with several obtaining K and R01 awards from the NCI and publishing in first‐tier journals (e.g., JAMA). The meteoric growth of the Hollings Cancer Control Program with its focus on tobacco and cancer disparities research, hardly noticed a decade ago, but today the largest research program in our CCSG is due in large measure to Dr. Carpenter's leadership and vision. Like Dr. Cullen, Dr. Carpenter's career has exemplified a commitment to fostering collaboration among a wide network of basic and behavioral scientists, health care professional and public health advocates working toward the shared goal of reducing the health burden of tobacco‐related diseases.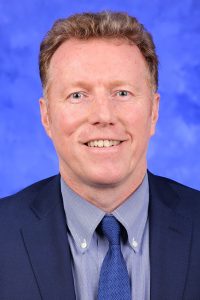 Jonathan Foulds, PhD
Penn State Cancer Institute
Nominated by Cheryl Thompson, PhD, MS
From his nominator:
Jonathan Foulds, PhD has focused on tobacco control efforts since his PhD studies at the Institute of Psychiatry in London, where he conducted the UK's first trials of transdermal nicotine patches for smoking cessation. He then was the first "Lecturer in Tobacco Addiction" at St George's Hospital Medical School. In 2000, Dr. Foulds moved to the US and became Director of the Tobacco Dependence Program at what is now Rutgers. Dr. Foulds was funded by NJ Department of Health and a member of the NJ Commissioner's Advisory Committee on Tobacco Dependence Treatment. He also worked with the NJ tobacco control advocacy group and during that time period NJ developed 3-pronged cessation services, markedly increased its cigarette taxes and markedly decreased its smoking prevalence. In 2010, Dr. Foulds moved to Penn State and has been a highly funded researcher, including as Co-PI on the Penn State Tobacco Center of Regulatory Science (2013-19) and as Co-PI on a newly awarded TCORS NIH grant (2023-28). His research played an important role in understanding and measurement of nicotine addiction. He authored the first study to characterize the proportion of smokers meeting DSM-5 criteria for Tobacco Use Disorder (Oliver & Foulds, 2021), and the largest placebo-controlled characterization of the time-course of nicotine withdrawal symptoms (Foulds, Russ, et al, 2013). He developed the most widely used measure of addiction to e-cigarettes (Foulds, Veldheer et al, 2015) and his research has provided the FDA with data to evaluate the effects of limiting the permissible concentration of nicotine in cigarettes to minimally addictive levels. He recently published a randomized trial of reduced nicotine cigarettes (Foulds et al, 2022), which was the first to find that smokers randomized to very low nicotine cigarettes were more likely to quit smoking. The US has proposed to implement the reduced nicotine standard.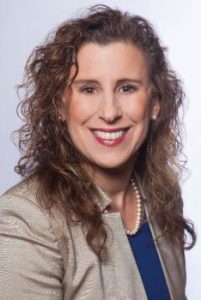 Bonnie Halpern-Felsher, PhD, FSAHM
Stanford School of Medicine
Nominated by Melissa Bondy, PhD and Alyce S. Adams, PhD
From her nominators:
Dr. Halpern-Felsher is the Marron and Mary Elizabeth Kendrick Professor in Pediatrics II and tenured Professor of Pediatrics and Professor, by courtesy of Epidemiology and Population Health and of Psychiatry and Behavioral Sciences at Stanford School of Medicine. Dr. Halpern-Felsher has dedicated her professional life to understanding adolescents' and young adults' health-related decisions. Her investigations into cognitive and psychosocial factors have granted invaluable insights into health-related decision-making, risk perceptions, and risk behaviors, including substance use and risky sexual behaviors. Further, her research on the effect of nicotine and THC levels, tobacco and cannabis flavors, product messaging, marketing, and messaging have directly led to city, state, and federal-level policies and legislation, as we describe more below. Most importantly, her research and over 200 publications have focused on understanding and reducing health risk behaviors such as tobacco use, alcohol and marijuana use, risky driving, and risky sexual behavior What is particularly remarkable about Dr. Halpern-Felsher's work is its tangible impact on healthcare practices and policy-making. Her research has revolutionized the way providers engage with adolescents on sexual risk. She has been instrumental in changing how providers discuss sexual risk with adolescents and has influenced national policies regulating adolescent and young adult tobacco use. Further elevating her contribution is her pivotal role in the Tobacco Centers of Regulatory Science (TCORS), where she led an NIH/NCI and FDA-funded longitudinal study examining adolescents' and young adults' perceptions regarding as well as initiation, continuation, and cessation of current and new tobacco products, including e-cigarettes and smokeless tobacco; followed by being the co-lead for a follow-up study focused on tobacco use among youth in rural communities. Dr. Halpern-Felsher translates her research into preventions and interventions. In particular, she is the founder and executive director of the Tobacco Prevention Toolkit, Cannabis Awareness and Prevention Toolkit, and Vaping Information, Solutions, and Interventions Toolkit. These Toolkits and associated curriculums have been used by thousands of schools across the US and the globe, with the aims to reduce and prevent youth tobacco and cannabis use. These curriculums have reached about 3 million youth across the globe, including being THE go-to prevention curriculums in California, Hawaii, New York, Texas and other states.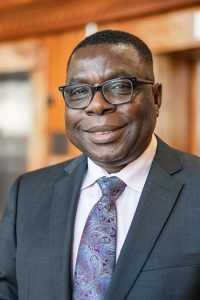 Kola Okuyemi, MD, MPH
Huntsman Cancer Institute
Nominated by Sheetal Hardikar, MBBS, PhD, MPH and Cornelia Ulrich, MS, PhD
From his nominators:
Kola Okuyemi, MD, MPH, is an internationally recognized leader in cancer health equity research, devoted to enhancing tobacco prevention/cessation in marginalized populations through community-engaged research and culturally tailored behavioral interventions. One of Dr. Okuyemi's most influential contributions is his research examining the genetic and biobehavioral factors influencing tobacco use and dependence among African Americans (e.g., Trials 2011; Addict Behav 2013). He made the pivotal discovery that light smokers are nicotine dependent despite smoking fewer than 10 cigarettes a day, a discovery that has informed national policy and redefined treatment guidelines for light smokers. Dr. Okuyemi also has conducted pioneering interventional work on tobacco use amongst homeless populations. After being the first to identify a linkage between reduced alcohol consumption and improved smoking outcomes in this population, Dr. Okuyemi spearheaded the first NIH-funded smoking and alcohol intervention program for homeless adults (NCT01932996), resulting in several impactful publications (BMC Public Health 2022; PLoS ONE 2022) disseminating best approaches for reducing tobacco-related inequities. Dr. Okuyemi has an extensive bibliography of over 300 peer-reviewed publications, many of which address tobacco-related issues affecting underserved and marginalized populations. Dr. Okuyemi is also a transformative mentor, with many of his trainees pursuing impactful academic careers in tobacco research. Further, he was an MPI on the $22M NIH Common Fund grant to establish the National Research Mentoring Network (NRMN) initiative, where he promoted diversity in the biomedical workforce, including tobacco research. Dr. Okuyemi's distinguished track-record of highly collaborative and highly impactful research on tobacco control earned him the inaugural Pebbles Fagan Award from the Society for Research on Nicotine and Tobacco (SRNT) in March 2023. Given Dr. Okuyemi's unquestionable dedication, innovation, and influence in the field of tobacco prevention/cessation, he is highly deserving of the 2024 Joseph W. Cullen Award.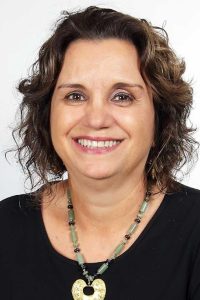 Isabel Scarinci, PhD, MPH
University of Alabama at Birmingham
Nominated by Wendy Demark-Wahnefried, PhD, RD
From her nominator:
Isabel Scarinci is a Clinical Psychologist with experience and expertise in the application of behavioral science to public health by promoting behavior change at the population/community level. Most of her work focuses on tobacco control in the U.S. and underserved populations in low- and middle-income countries (LMICs) with a primary focus on women. A unique feature of Scarinci's work is that she does not only focus on establishing the evidence. She also has the ability to engage others in translating the findings into clinical practice and policy.  For instance, her work in Brazil contributed to policy changes at the state level (where her work was conducted) and consequently national level – smoke-free policy in all closed environments, including bars and restaurants. She also has been a pioneer in the development, implementation, and evaluation of a tobacco cessation program tailored to women. She is currently funded by NCI to test the effectiveness of her previously efficacious tobacco cessation program focusing on women into an App that can delivered and supported by Community Health Workers in Brazil with plans to apply the lessons learned to women in the U.S. South. Of direct clinical relevance, she and colleagues used their experience and expertise in evidence-based tobacco cessation programs to develop and implement a sustainable tobacco cessation program for cancer patients at the O'Neal Comprehensive Cancer Center. This program has been incorporated as part of the Supportive Services through the Cancer Center Service Line. This program is currently being expanded with the ultimate goal of being available to all cancer patients willing to quit tobacco use at no cost to these patients. Although in its infancy, the quit rate at 6 months (which is the gold standard in tobacco cessation) has been 85% compared the national average of 35%.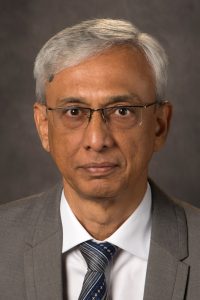 Surendranath (Surendra) Shastri, MBBS, MD, DPh
MD Anderson Cancer Center
Nominated by Thomas J. Glynn, PhD and Lorna H. McNeill, PhD, MPH
From his nominators:
Surendra is currently Professor of Health Disparities Research at the MD Anderson Cancer Center and, from 1997-2018, served as Chair of Preventive Oncology at the Tata Memorial Center, India. He is a globally acclaimed cancer prevention physician/researcher, devoting his career toward reducing global cancer disparities. He has 35+ years experience in developing/implementing low-cost cancer prevention tools for low-resource settings. During 2009-2015, he directed the Bloomberg Philanthropies-funded, "Smokefree Mumbai Campaign", covering 21 million people living in Mumbai, India. With an array of stakeholders, Surendra's team delivered 100% Smokefree Restaurants and Public Transport in Mumbai. He led the India Global Youth Tobacco Survey, while also developing tobacco cessation clinics addressing the highly diverse patterns of tobacco use in India, workplace tobacco cessation programs, and school tobacco control programs. Surendra used an ACS grant for advocacy training of tobacco control leaders in India to establish the "Advocacy Forum for Tobacco Control in India", which now plays a seminal role in development/ direction of India's tobacco control policies/ legislation. Surendra currently leads "Project Smokefree", a Texas State funded community engagement project, delivering culturally competent programs for reducing secondhand smoke exposure in multiunit public housing projects in Houston. Dr. Shastri received the WHO award for his work on tobacco control in 2008, ACS's International Achievement Award in 2006, and ASCO's Humanitarian Award in 2014 and would be an exceptionally worthy and appropriate recipient of ASPO's Joseph W. Cullen Award.